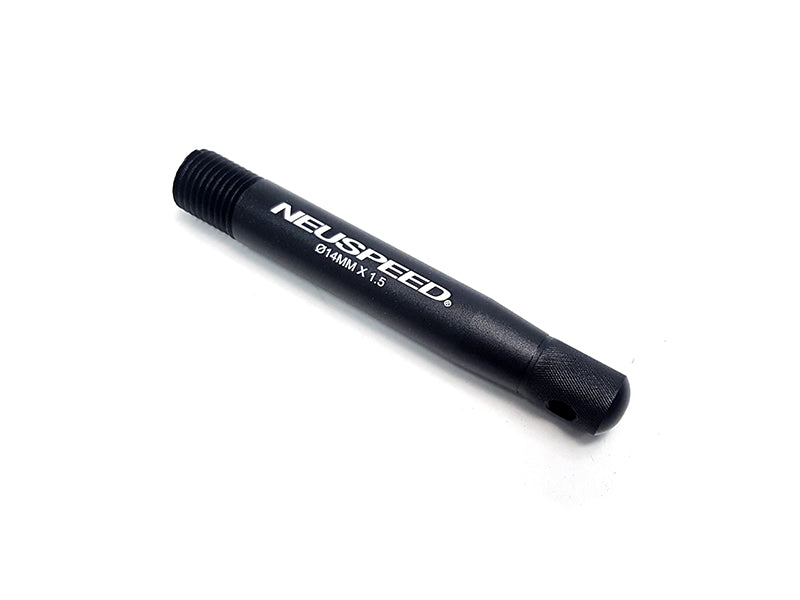 Wheels with tires mounted can weigh up to 50 pounds each. On top of that, you need to align the lug hole opening to the hub so you can start threading the lug bolts. 
During this balancing process, you can potentially drop the wheel and damage it, scratch your brake caliper, bent the rotor shield, or (worse) hurt yourself. 
NEUSPEED Billet Wheel Hanger allows you to install wheels with ease! Simply screw the hanger on to the hub then hang the wheel. Once you have installed 2 or more lug bolts you can then remove the hanger and continue securing the remaining lug bolts – don't forget to torque them to factory-recommended specification.
Sold Each.