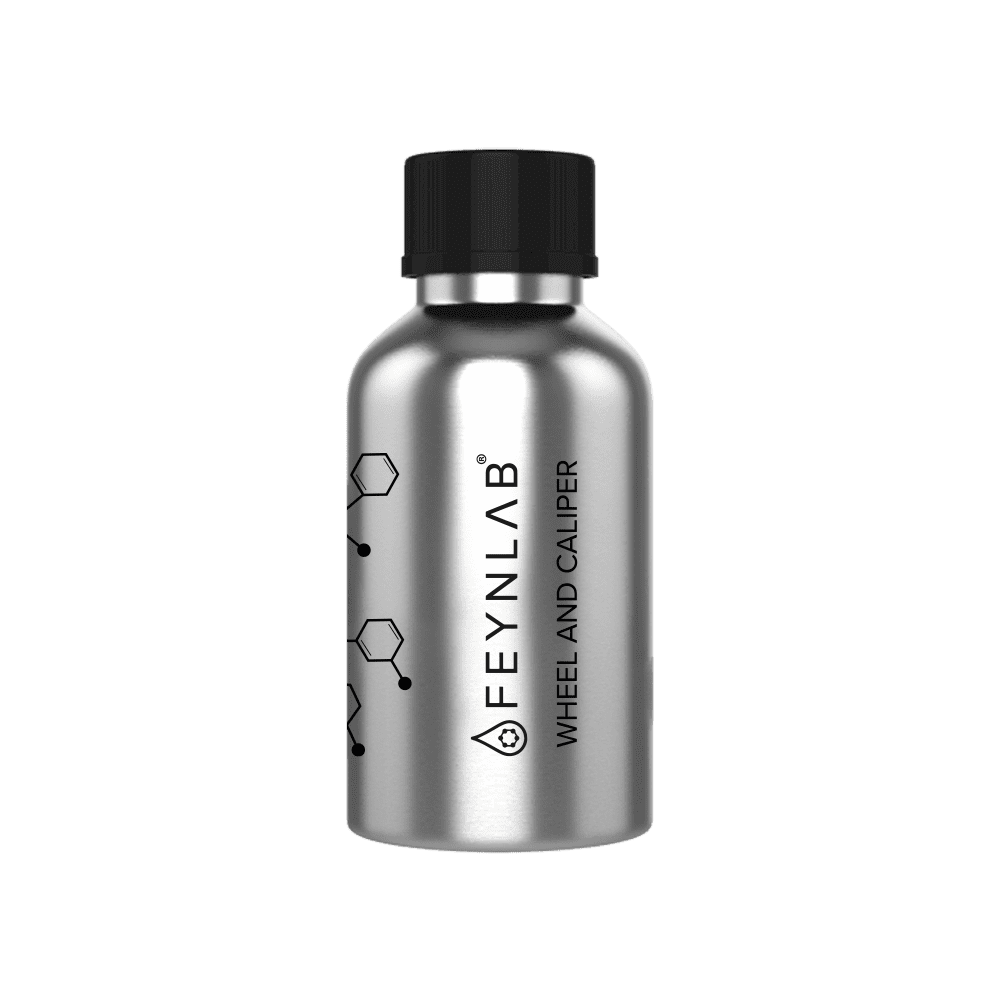 FEYNLAB® Ceramic Wheel Coating
PROTECT YOUR INVESTMENT :: PRICED EACH
DESCRIPTION
We take great pride in offering an exceptional protective ceramic coating for your brand new wheels! By selecting our ceramic coating option, your wheels will be delivered to your doorstep pre-coated and ready for hassle-free installation on your vehicle.
Our team includes a skilled professional installer with over 15 years of experience in the protective film and coatings industry. You can be confident that the installation will be executed with precision and care.
FEYNLAB® CERAMIC WHEEL AND CALIPER is specially formulated to shield vehicle wheels from harsh conditions, while transforming wheel cleaning into a breeze. This robust and long-lasting ceramic nano coating is crafted to withstand extreme temperatures and relentless contamination. Experience unparalleled protection and durability with their innovative solution.
CERAMIC WHEEL COATING BENEFITS:
With an extremely high solids content (70%), FEYNLAB® CERAMIC WHEEL COATING will stand up to the daily beating delivered by road contamination and brake dust.
FEYNLAB's™ true nano technology and bonding chemistry allows for an unparalleled level of protection since the formula penetrates further into the existing paint structure than anything else available.
DURABILITY & APPLICATION SURFACES:
Durability: 1 Year
Application includes 1 component layer, reaching an overall film build between 1-2 microns.